Kids & Families
Summer Library Program
Join us this Summer 2009 for: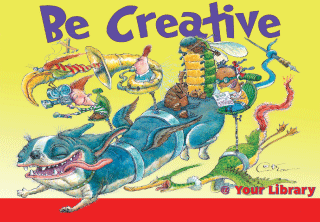 Registration begins on Tuesday June 16th!!
To register fill out this form and bring it to the Summer Program table at the library.
Don't miss our kickoff program on Tuesday, June 16th at 10:30 AM with Charlie Williams, the Noiseguy!! Charlie is a "sound effectionist" and storyteller and will be presenting "POP! A Comedy Noise Explosion". Children and adults of all ages are welcome to join us. Free popcorn will be served. For more information about The Noiseguy, check out his website, you'll be glad you did!
For a full schedule of our summer programs, see our program brochure.
Storytime Programs (for ages 2 1/2-6)
Wednesdays - 10:00-10:30
June 17 - Hands
June 24 - Musical Moments with special guest Lisa Cole
July 1 - Amazing Paper
July 9 - Shall we Dance?
July 17 - Color My World
July 22 - Yummy Stories
**If you would like to receive emails about upcoming Storytime programs, please contact Catherine.
Library Kids Who Care
Please read and share our
behavior guidelines
with your children.
Parent Zone
Are you about to embark on a new adventure like potty training your child? There is help waiting for you in the
Parent Zone
of our children's department. Take a look at the variety of resources this special collection has to offer