FIND IT
Search for library materials.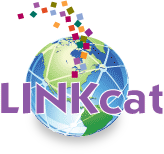 LINKcat is the online catalog of the Dane County Library Service (DCLS)—and so much more! When you use LINKcat you have access to library materials from over 40 libraries that are members of the South Central Library System. You may use your DCLS library card to request any of these library materials, check the status of your requests, see when items you've borrowed are due, and renew those items--as long as someone else isn't waiting for them.
Online Databases
Your library card allows you to locate and use a number of online resources, including:
The Internet is a valuable tool, but finding reliable and current information can be a challenge. You've come to the right place!

Reading tastes are very personal, influenced by factors too numerous to mention. How you find what you read is often haphazard, but it needn't be. There are many online resources that can guide you.

Do you have specific questions about your family's history, or do you just need more general information about how to conduct genealogical research? Either way, this site is for you.

Managing your medical, health, fitness, nutrition and recreation information needs can be a daunting challenge, but this site can help.

Maintaining your competitive business edge is a never-ending challenge, and you need reliable answers to your every-day questions. Whether you have questions about starting a new business, establishing an employee compensation program, or expanding your business through an online store, there are resources here for you.

You work hard for your money, so if you have to make a major purchase and want to ensure that you get the most value possible, this site can help.
Downloadable Digital Materials
The Wisconsin Public Library Consortium and Overdrive give you access to:
ebooks
music
video
audio books
Visit the Digital Download Center to find out what you need to get started.
Additional older titles are available at the EBSCOHost eBook Collection.
Can't find it?
Can't find what you are looking for in LINKcat? Give us a call at the Bookmobile Office (608) 266-9297 or you can request a title through Interlibrary Loan and/or recommend a title for purchase.
Telephone Resources
Telecirc (Harriet)

The Library Automated Telephone Renewal & Notification System: (608) 242-4700

Using any TOUCH TONE phone and your library card barcode number, you are able to:

Renew individual library materials from a list of your checked out items, or renew by entering an item's barcode number, or you may simply opt to renew ALL of your checked out items. Call before 10pm on the due date to avoid fines.
List, with due dates, all the items you currently have checked out, including overdue items.
List items currently on the Hold Shelf waiting for you, including title, pickup location and the final date it will be held before being returned to the collection. You may also cancel these holds.

When you dial (608) 242-4700, you will hear a voice asking for your library barcode number and your PIN number. When prompted, enter these numbers by pressing the keys on your telephone. You will then hear a list of the choices available; enter the number of your choice and follow the spoken instructions.

The LINK Telecirc system uses synthesized speech, so please excuse any mispronunciations! LINK Telecirc is available 24 hours a day.

Dane County Library Services
Phone: (608) 266-6388